Are you and your family struggling to make ends meet and need support?
Do you live in Manchester or Salford?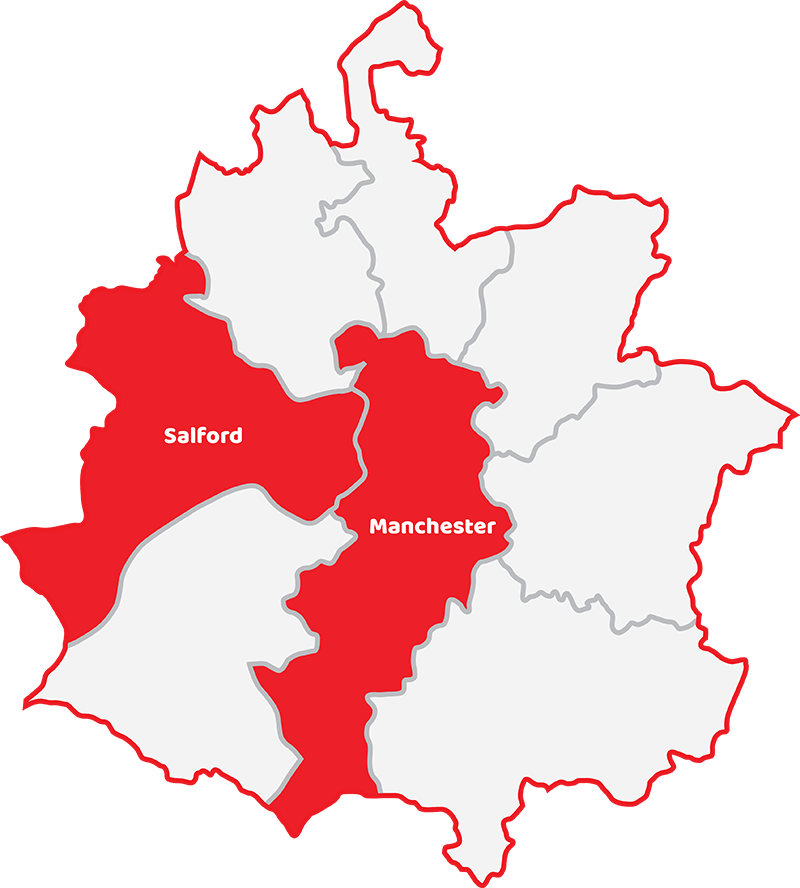 From time to time, we all need a little help and sometimes it's hard to know where to turn. Wood Street Mission helps support families living on a low income in Manchester and Salford, with practical help and services.
We can help you with children's clothes, toys, bedding, baby equipment and toiletries through our Family Basics service, from our base here in Manchester City Centre. You and your family can come along to our Book Clubs, to pick up books to take home and have a fun morning together each school holiday. Our SmartStart project can help you with school uniform and other school kit for your children, and at Christmas we can help with gifts for your children.
Christmas is an expensive time of year for all families but we know for the families we support it can be a time of worry, stress and upset to not be able to provide presents for your children to open on Christmas Day.
How does it work?
You need to be referred to Wood Street Mission by a professional who knows your family's circumstances well – for example, someone at your child's school, a social worker, health visitor, midwife, or support worker. They will need to send us a form which they can find on our For Referrers page. You can also find information there about what happens next.
All our services are free for your family to access.
As a charity we rely on donations to provide the services we do, so we cannot guarantee the level of support we can offer, but will do our best to help. If you have any questions please call us on 0161 834 3140.
Please return the forms to referrals@woodstreetmission.org.uk. Alternatively, you can post them to Wood Street Mission, 26 Wood Street, Manchester, M3 3EF.  Please ring any of the team for advice or clarification if anything is not clear on 0161 834 3140.