Through Family Basics we provide low income families with the day to day essential items that every family needs for their children. With the cost of living on the rise, the basics such as toiletries, are not always affordable.
Items available include:
Children's Clothing
Bedding and Towels
Toys
Baby Equipment
Toiletries
Books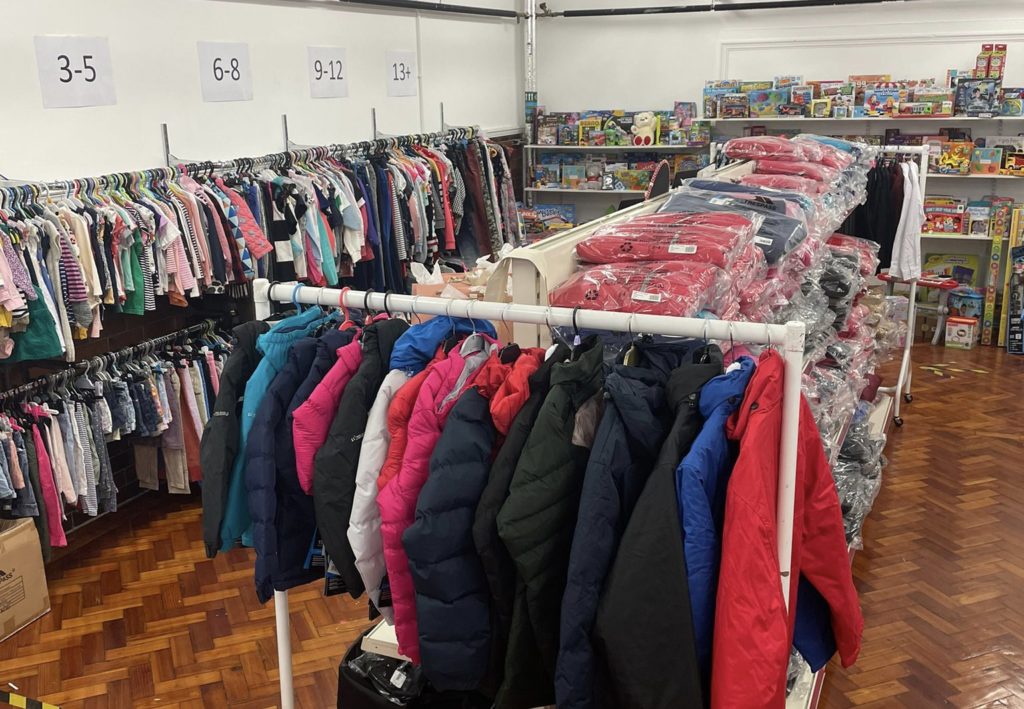 All of our services are free for families to access, so if you think you may need help with Family Basics please visit our For Families page which will tell you what to do next. Or ask someone supporting your family to visit our For Referrers page. 
Once referred to us families can book an appointment to visit our Family Basics room at Wood Street in Manchester City Centre to pick the items they need most. Every family deserves access to essential toiletries. 
Children received help from Family Basics in 2021
Families received help from our Emergency Crisis Fund in 2021
To provide our Family Basics service we need your help! We take donations of clean, good quality new and used items. You can find a list of items we are currently in need of and arrange a collection or drop off below by clicking 'Donate Items'. All donations go to families who need our help, and you could be helping a child snuggle up in a clean and cosy bed.
If you want to help out even more you can make a financial donation to any of our projects below. Your donations are what gives us the ability to provide our services to families who need our help. Thank you. 
Bedding
We offer bedding bundles providing families with everything they need for a cosy bed. We also accept donations of secondhand bedding. We all deserve to get into a clean and warm bed.
Clothing
We provide good quality clothing for children and teenagers, giving them what they need to fit in. It's a huge relief for parents knowing their children can be properly clothed.
Toiletries
We supply essential toiletries to bathroom essentials, nappies and baby wipes. The cost of living is on the rise and it's important families have the dignity they deserve.