Due to the current Lockdown restrictions we are only able to provide a Crisis Service which is available to families via a Support Worker. Please contact us for further information. 
Our Family Basics project will reopen on Tuesday 23rd March 2021.  For an appointment, please email appointments@woodstreetmission.org.uk  
Are you working with a family on a low income that you think need a bit of extra help and support?
Do they live in Manchester or Salford?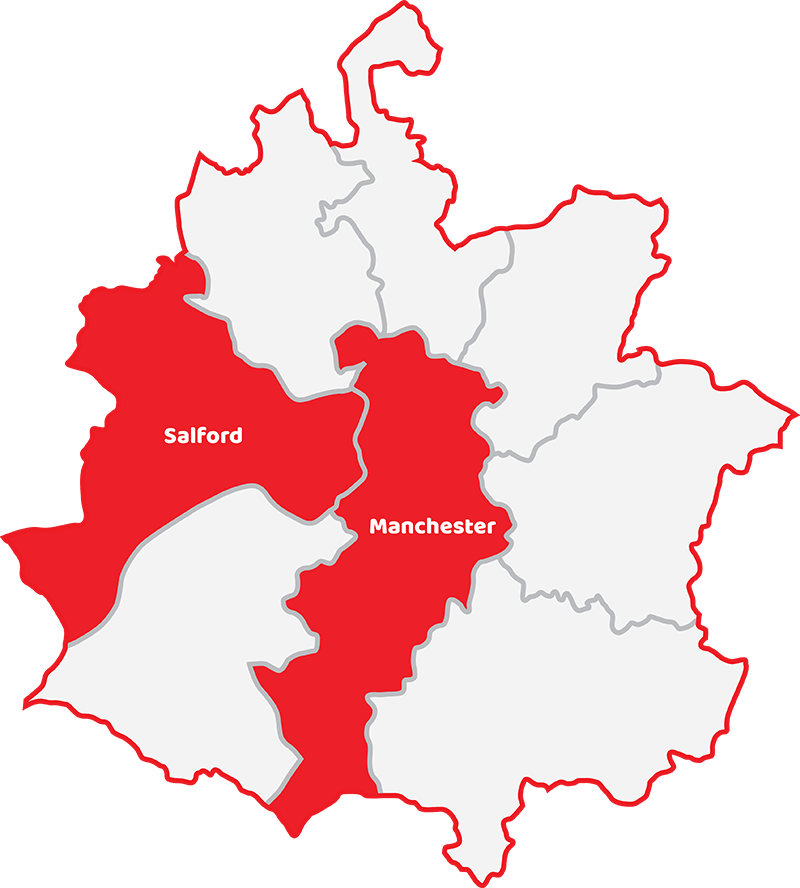 Wood Street Mission helps support families living on a low income in Manchester and Salford, with practical support and services.
We can help families with children's clothes, toys, bedding, baby equipment and toiletries through our Family Basics service, from our base here in Manchester City Centre. 
In 2021, subject to restrictions not being in place, Families can come along to our Book Clubs, to pick up books to take home and have a fun morning together each school holiday.
Our SmartStart project can help with school uniform and other school kit, and at Christmas we can help with gifts for the children. 
How Does It Work?
Families need to be referred to Wood Street by a professional who knows their circumstances well – for example, someone at the child or children's school, a social worker, health visitor, midwife, or support worker. It is a simple process to refer a family you are working with:
Read our Family Referral Guidelines and fill in our Family Referral Form. This must be filled in by you with the knowledge of the family. 
Send the form to us by email to referrals@woodstreetmission.org.uk
Once we have received the form we will then contact the family or you to confirm receipt. We aim to do this within one to two days, depending on how busy we are.
The family then must call us to arrange an appointment, which will be on a Tuesday, Wednesday or Thursday, between 9.30am-12.30pm.
The family visit Wood Street for their appointment and choose items they need from our Family Basics room. Members of our team will be there to help, especially if it is their first visit.
The family can then receive help through Family Basics every three months, by appointment only. They can access all our other services for one year following their referral.
All our services are free for families to access, however we are a charity and rely on donations to provide the help we do, so cannot guarantee the level of support we can offer. Please can you help us in managing the expectations of families by explaining this when you refer them to us.
Please note that we are now closed to SmartStart applications. 
Our best suggestions for alternatives would be;
Approaching each school individually to see if there is a Head Teachers, PTA or Governors discretionary fund or a recycling scheme
Use the Turn2Us Grantfinder at https://grants-search.turn2us.org.uk/    Also http://educational-grants.org/
Some food banks run a uniform scheme 
Facebook community pages for local initiatives and freecycling schemes
If the family you are working with needs help in an emergency please call us.
Please ring any of the team for advice or clarification if anything is not clear on 0161 834 3140.